THE BEST HAMBURGERS IN VITERBO
If you're wondering where to eat the best hamburger in Viterbo or where to spend the evening in Viterbo, here you'll find the answers you're looking for! Surely you've already heard of Toto's, the most famous pub in Viterbo and its province since 1989, but perhaps you don't know our sandwiches well, which over time have contributed to making us known not only as a restaurant, but also as a hamburger joint, with top quality products and selected pure beef meats.
Hamburgers with top quality ingredients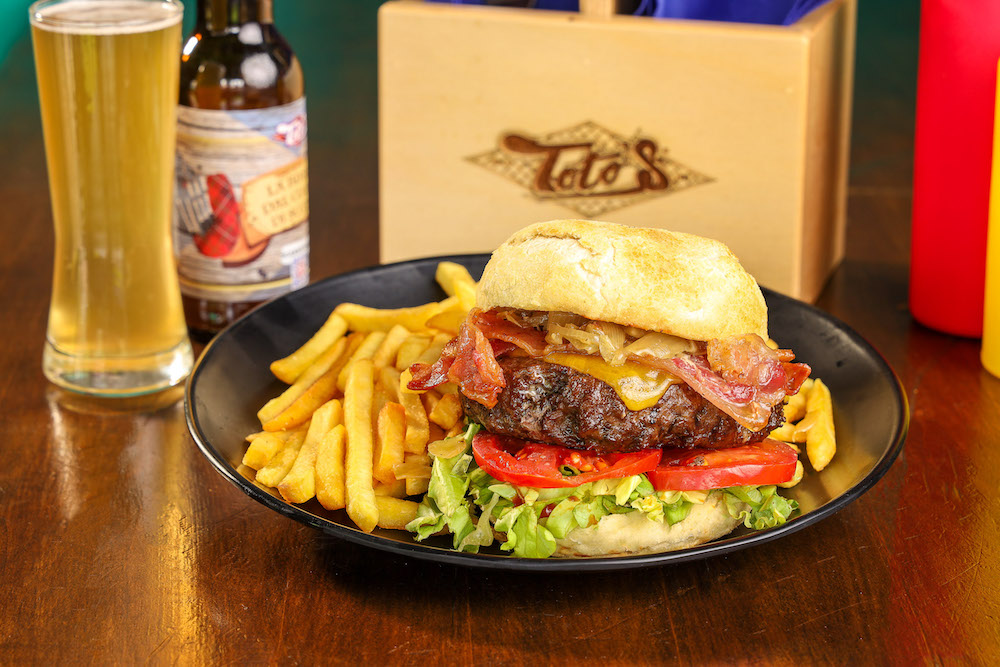 Simona's Burger
Simona's Burger is our best-selling sandwich, as well as the most famous: 10,243 is the number of Simona's Burgers prepared in 2022 with
Over 1,500 kilos of bread
20,000 grams of barbecue sauce
And more than 25,000 grams of potatoes
We are talking about a tasty 250 gram hamburger in the Classic version (400 grams for the American version) enriched with BBQ sauce, onion, lettuce, bacon, tomato, mayonnaise and cheddar.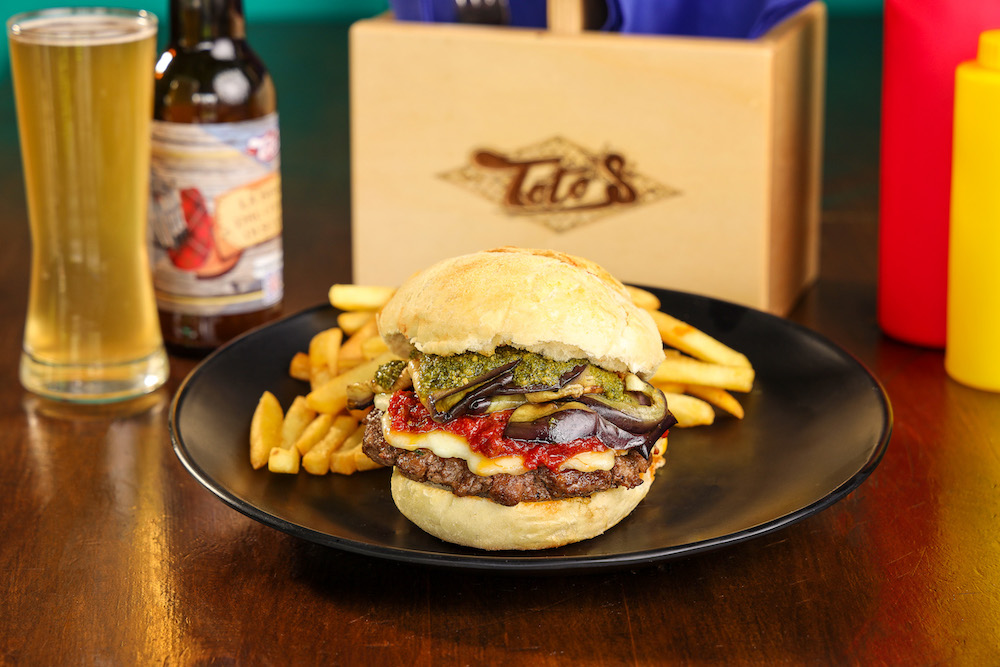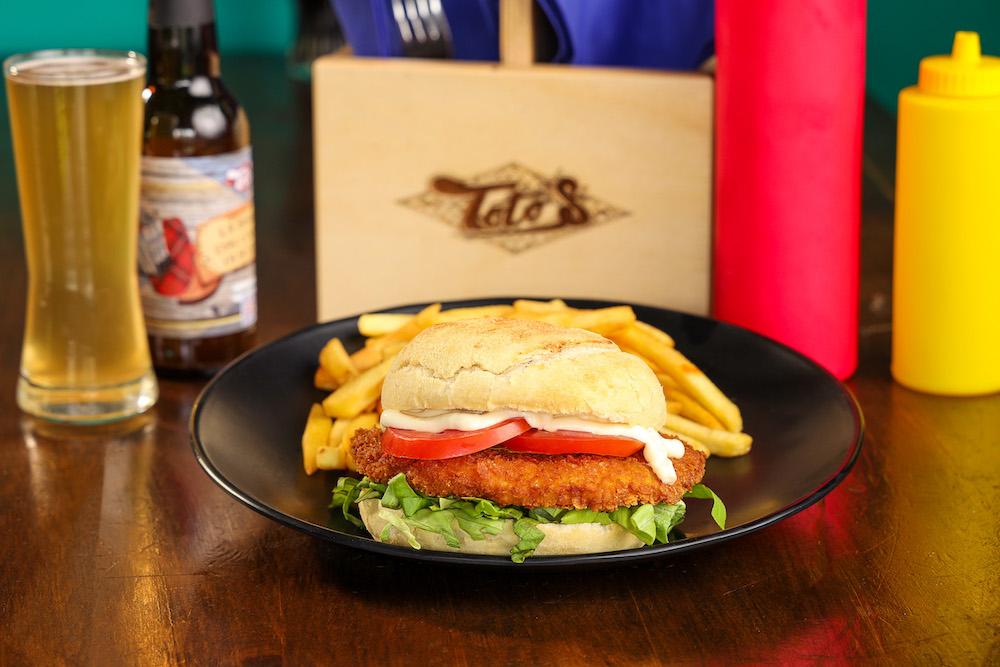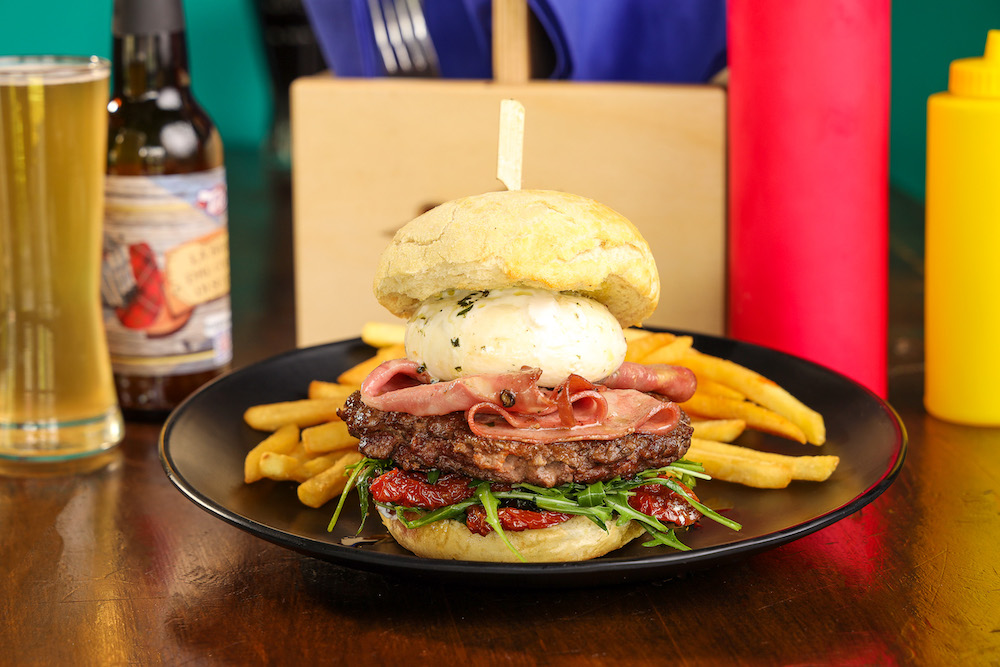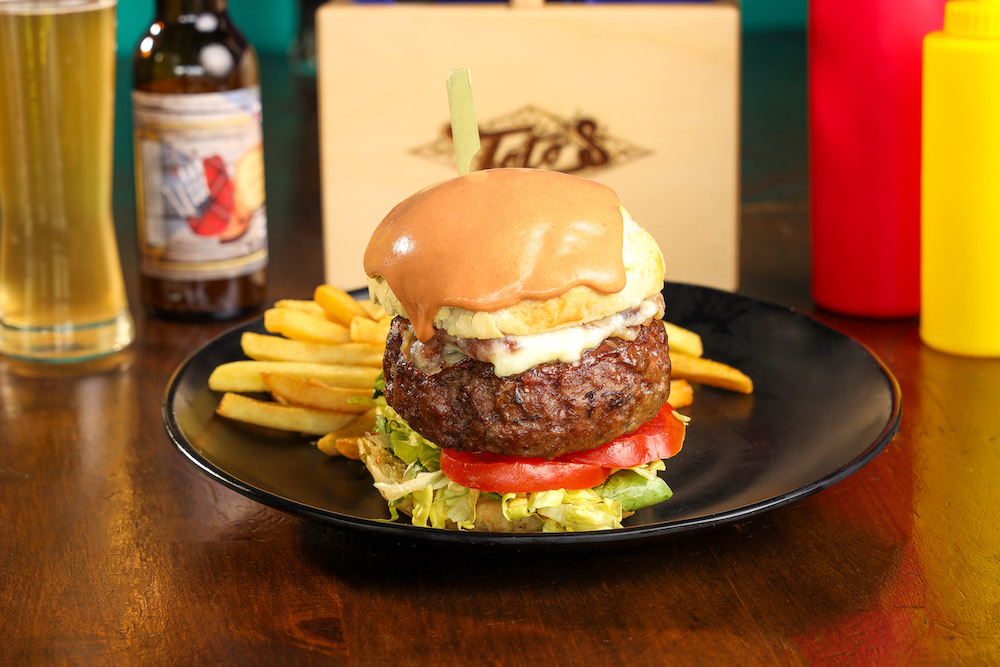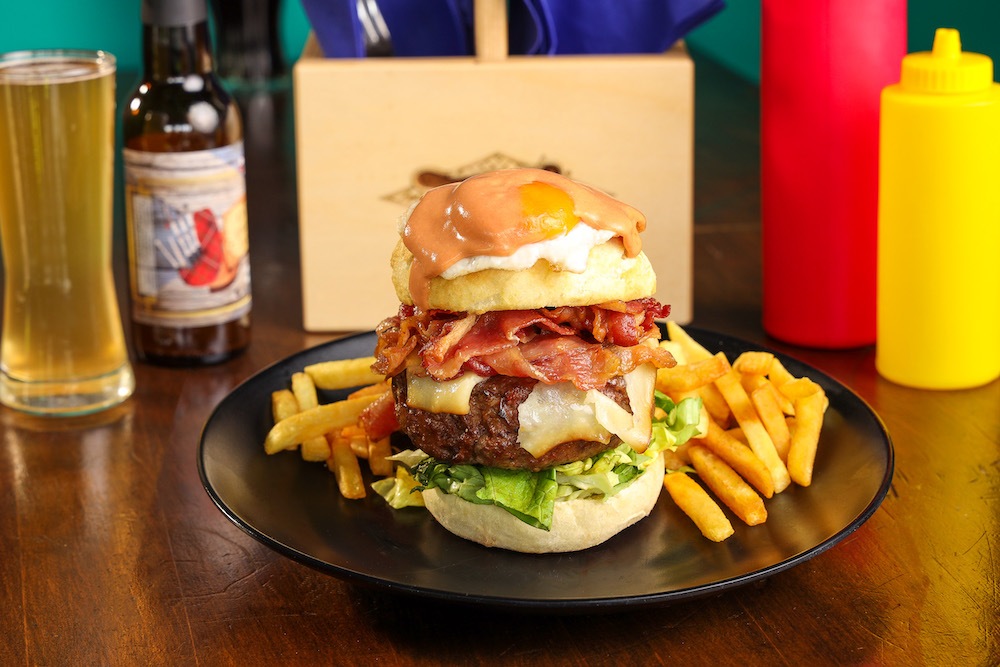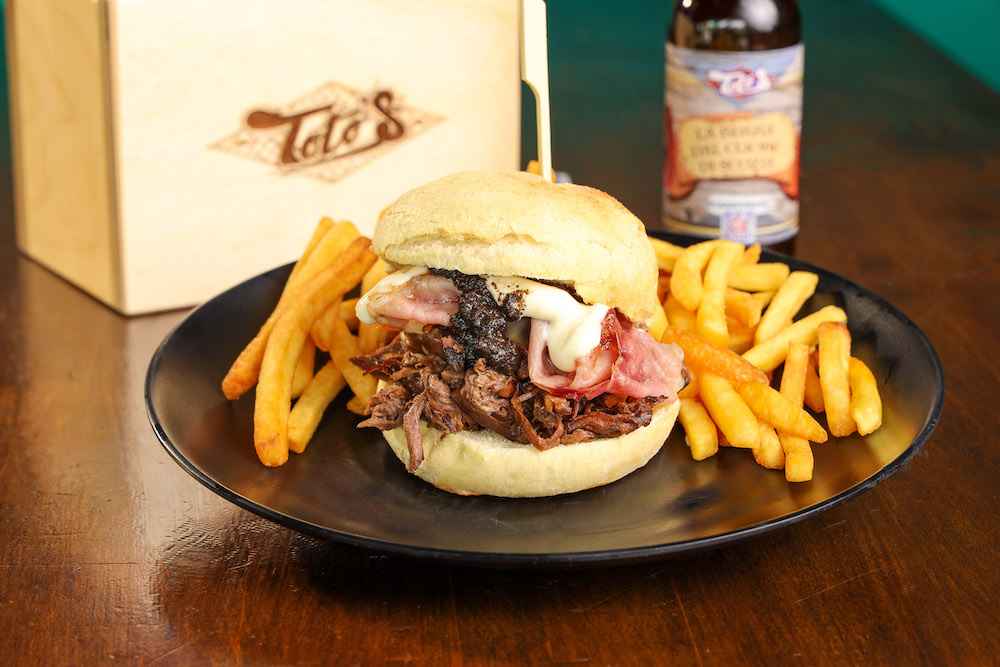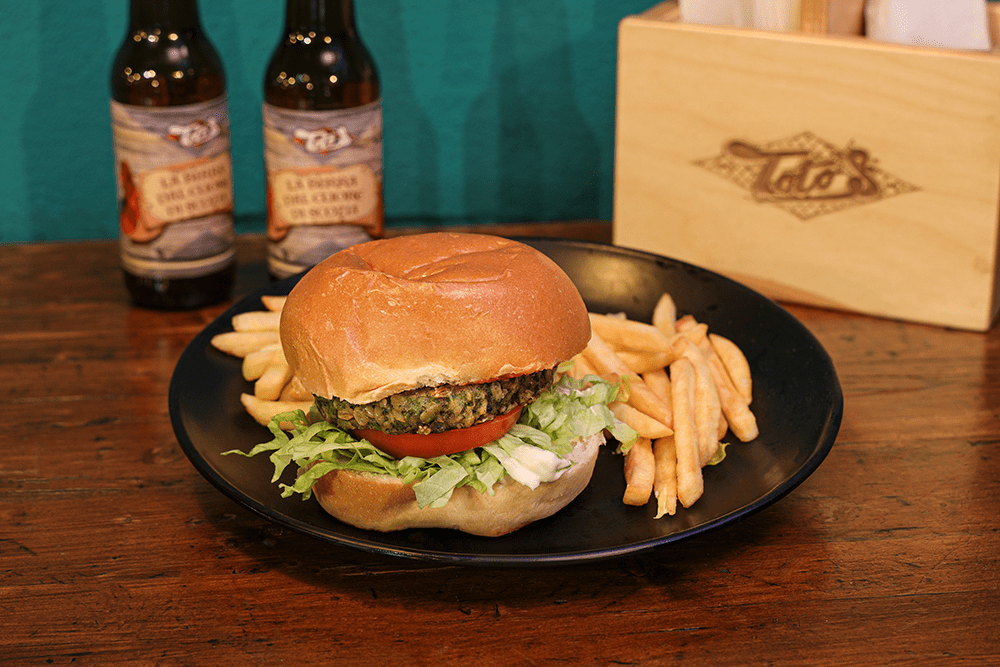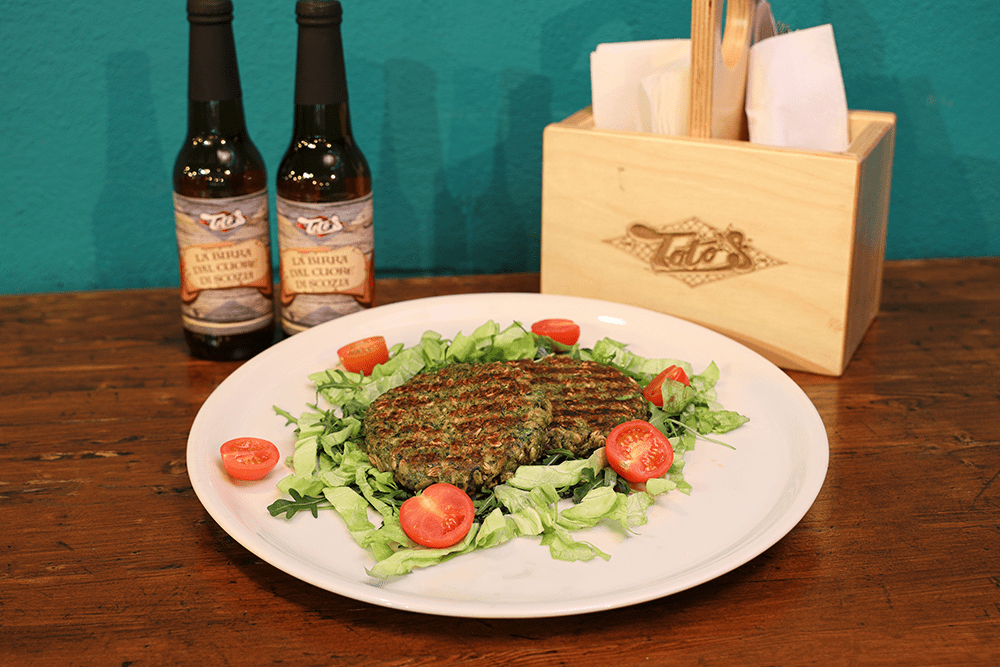 Veggie corner
At Toto's we care about everyone's needs, that's why we have also created a corner dedicated to vegetarians and vegans. In fact, our veggie burger, which can be served on a plate with a salad or inside a sandwich together with fries, has nothing to envy to traditional burgers and is an excellent alternative not only for vegetarians and vegans, but also for who wants to taste something new.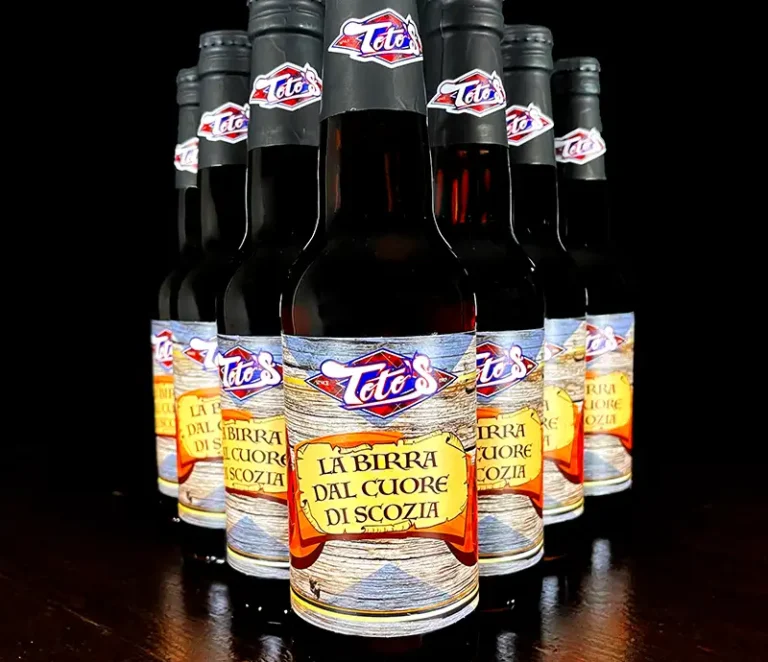 With over 30 years of history, Toto's is the only brewery in Viterbo that boasts a beer created specifically for its menu. Aren't you tired of the usual beer? Clear, with a clean and fresh aroma, with pleasant notes of bread crust and cereal. Specifically designed for those who want to accompany their hamburger with a smooth beer on the palate, it is well balanced with a dry and slightly herbaceous finish. So good that Toto's earned the title of best brewery in Viterbo. And don't miss our selection of beers from all over the world!